Click Subtitles. The subtitle box opens. Enter a subtitle in the box and press Enter to send.
Launch Zoom Meeting or join a meeting.
The meeting starts automatically in speaker view and you can view your own video.
Click the video to display the menu and select Hide Self View.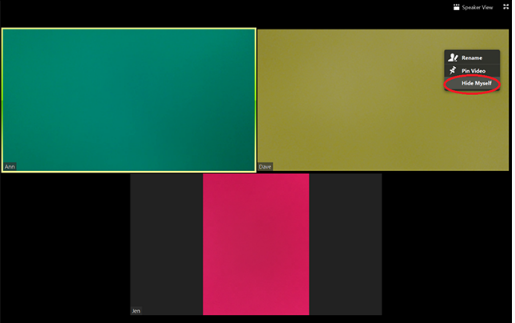 Even if other participants are viewing your video at the meeting, you will not see your own video.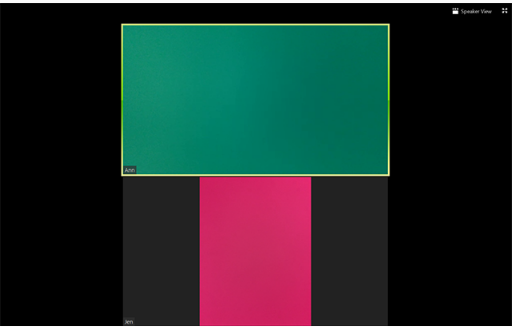 Your video to re-display the
Click one of the displayed users' screens to display the menu.
Select Show Self View at the top right of the screen.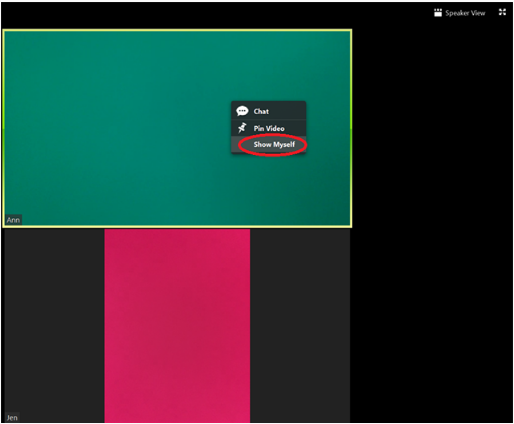 Your video will be displayed on the screen.