This post was most recently updated on April 27th, 2022
Basic users (free users) can delete their Zoom account at any time.
This will permanently delete your Zoom account.
Pro users (paid users) must cancel their paid user registration before ending their account. Click here for how to cancel paid registration.
How to delete a paid user account
The Zoom web portal can be accessed by logging into the Zoom web portal.
Select Account Management then the Account Profile tab from the navigation menu.
Then click on Terminate My Account.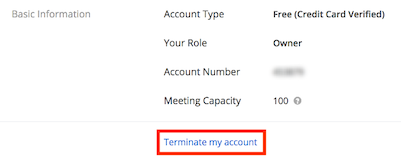 In order to confirm the termination of your Zoom account, you will need to click yes. Once you click yes, your Zoom account will be permanently deleted.

Upon completing the termination process, you will be redirected back to Zoom's homepage where you will briefly be told that the account has been terminated.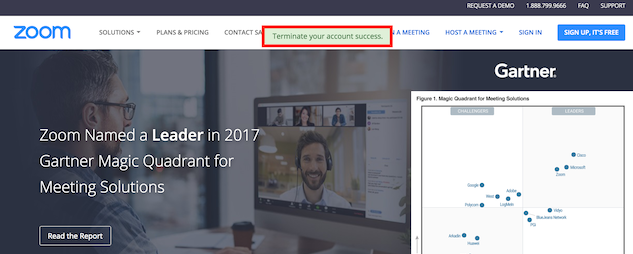 Related article
[Administrator] Delete user from account
How to install the application (PC version)
How to register a user (basic edition)
How to change your password
Please tell me the flow of issuing a trial license.