This post was most recently updated on July 22nd, 2022
This Zoom account does not exist
Typically, when you attempt to reset your password you will receive the message "This Zoom Account Does Not Exist" which simply means that an account cannot be found with the provided email address and a Zoom-specific password. Logging in may be accomplished using various methods, including: email address and Zoom-specific password, Google login, Apple login, Facebook login, and Single Sign-On (SSO). In some cases, you may already have an account that exists with a different login type or the email address may not be spelled correctly.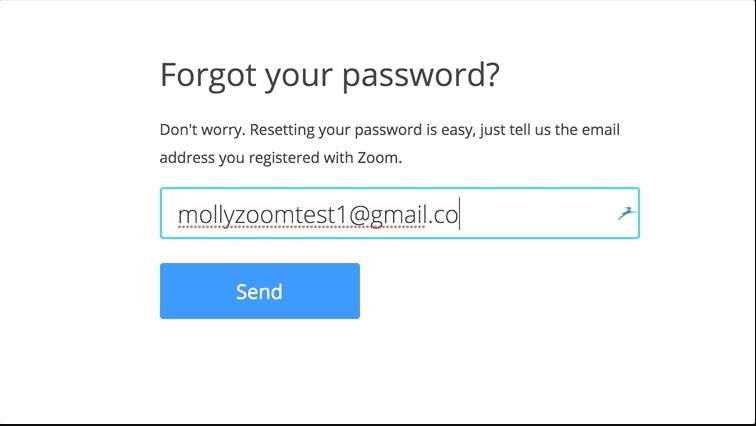 How to troubleshoot the issue "Zoom account does not exist"
This message may appear when you attempt to reset your password and you do not have an existing Zoom account. If this is the case, you can take steps to sign-up for a free Zoom account.
In order to find out if you have an account with this email address, check the following.
Please double check the spelling of the email address you provided
by using either Google, Apple, or Facebook to log into the website
It would be helpful if you logged in with Single Sign-On (SSO) at your vanity URL, e.g. if you are part of a business or education account. Zoom.us/myorganization
Reset Facebook Password
Please visit the Facebook Password Help Center if you need to re-set your Facebook password.
Password Reset for Google
Please visit the Gmail Password Help Center if you need to reset your Google password.
Reset the Apple Password
You will need the Apple Password Help Center to reset your Apple password if you need to.
Password Reset for Single Sign-On
It is best to contact your organization's IT department or the department that developed your user account or login if you need to reset the password for your Single Sign-On account.