Zoom lets you add Facebook tracking pixels to Zoom's registration and registration pages. You can track the number of users who visited the registration page and the number of registrants.
Prerequisites
Add Facebook pixels to your webinar registration
Set the pixel to Facebook.
" Installing the pixel-based code [under the" copy and paste the code and select].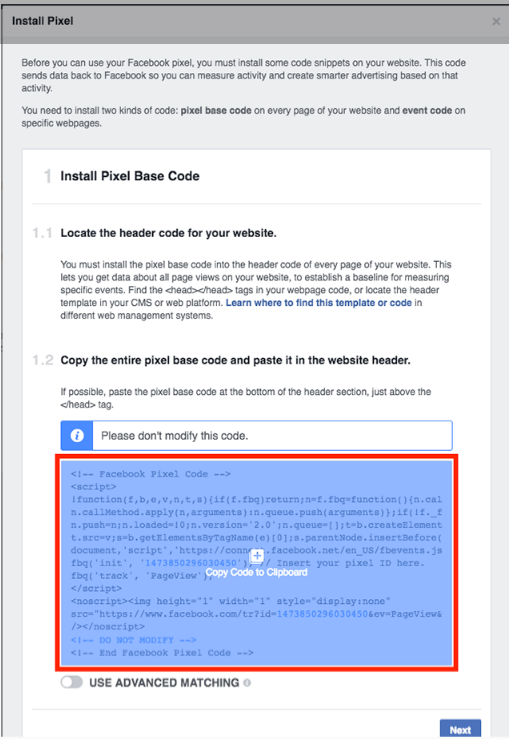 Paste the code into a blank document or text file.
https://www.facebook.com/tr?id=uniquepixelcode& ev = PageView & noscript = 1URL
Log in to access My Webinar.
Click a topic to edit the webinar.

" Invite participants to scroll to", " approval option right of the of the" Edit and select].
Paste the URL in the space under " Add to Registration Page " in the " Pixel Tracking " item.
If you want to track the number of registered users, paste the same URL in " Add to Registration Complete Page ".
Click Save All.
Refer to Facebook's Pixel Manager to verify that it is configured correctly.
If set correctly, the pixel will be in the " active " state.
To check the number of subscribers, create a custom conversion in Facebook Ads Manager.
Related article
Webinar registrant information tracking (source tracking)
Customize webinar registration
Redirect URL after joining
Webinar branding
How to enable co-hosts and make participants co-host