Zoom rooms can be enabled with the phone feature without the need to physically call the room.
There are two options:
You can dial another phone user with a 1: 1 phone or call the conference bridge at a non-Zoom meeting.
Prerequisites
Incoming only:
Incoming and outgoing:
How to Configure Zoom Room to Use PBX for Incoming and Outgoing Calls
Go to [ SIP Phone Integration ] and click the [Add] link.
Select a transport protocol (UDP, TLS, or TCP), enter information in the other required fields and options fields on the page, and then click Save Changes .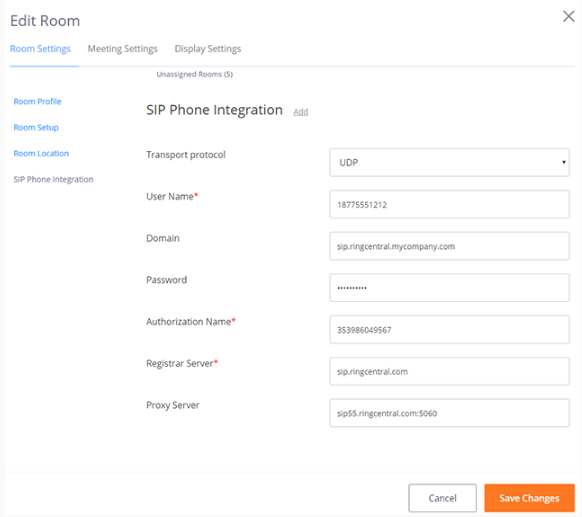 Note: If you do not know how to complete this page, please contact your IT Support Engineer.
A confirmation message will appear at the top of the page, telling you that the SIP phone has been successfully registered.
Related article
About PBX cooperation
What is the difference between Zoom Meeting and Zoom Rooms?
Zoom room operation time
[Administrator] Zoom Rooms check-in / check-out function
Remote upgrade of Zoom Rooms