This post was most recently updated on July 28th, 2022
Overview
There are certain actions that you can perform with the Zoom iOS app using Siri. The Zoom app allows you to set up Siri shortcuts so that you can attend the next meeting, view the meetings scheduled today, or start your personal conference call from within it. Additionally, at any time you can start a Zoom Meeting with a contact without having to make use of a Siri shortcut.
Prerequisites
Version 4.4.0 or higher of the iOS mobile app (52577.0415)
Enable Ask Siri from the settings menu
How to add Zoom shortcuts to Siri
Tap the Settings button on your iOS device to open the Zoom app.
Select Zoom under Siri Shortcuts.
You can add this shortcut to Siri by tapping Add to Siri.
Tap the red record button to record the sound for the shortcut.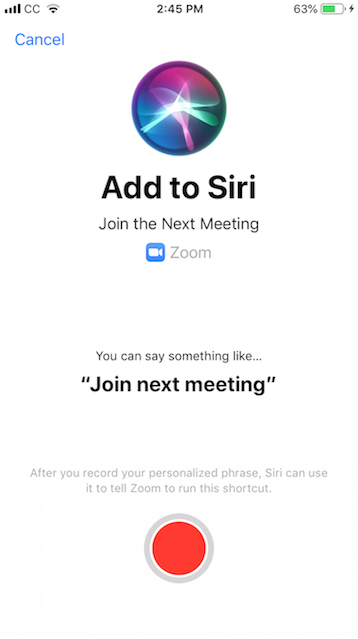 Tap Done when you're done recording.
Performing a Zoom action with Siri
To begin a Zoom meeting with a certain person, ask Siri to call that person with Zoom by saying "Hey Siri, let's talk on Zoom".
Using the shortcut that you set up when you set up the other shortcuts, all you have to do is say "Hey Siri" followed by the words you selected.
It is important to note that the home button is also pressable on both iPhone 8 as well as older versions, and the power button on iPhone 10. How do you send Siri instructions?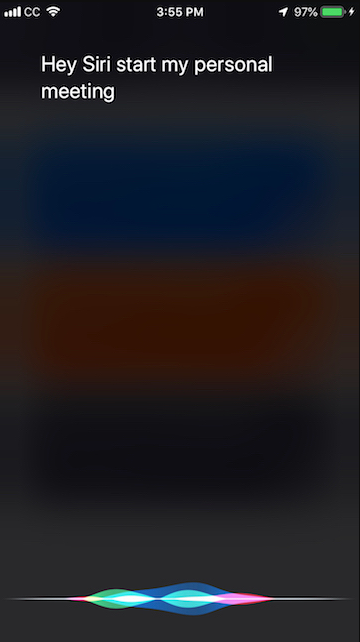 Note: Siri does not require you to set up a shortcut to make a call to a Zoom contact